As of yesterday (30/10/2022), Russia suspended participation in The Black Sea Grain Initiative, most well know for freeing up shipments of Ukrainian grain, though this development affects other exports too (see diagram below). This initiative was expected to run for at least 120 days since when it was originally signed in July, with the possibility for an automatic extension on 19th November 2022.
The situation in a few words
⛔ 218 vessels are currently blocked, including*
⚓ 95 loaded vessels that have already left Ukrainian ports and are awaiting inspection for shipment*
⚓ 101 vessels, awaiting inspection at the entrance to Ukrainian ports*
⚓ 22 loaded vessels, waiting to leave Ukrainian ports*
🛳 Despite this, today (31st October 31) 16 vessels were able to move, including 12 from Ukrainian ports and four inbound to Ukraine ports. This was thanks to a movement plan orchestrated by Ukrainian, Turkish and United Nations delegations**
*Source: the Ministry of Infrastructure of Ukraine 30/10/2022
**Source: UN
Today's outbound voyages so far according to UN data and the total volumes shipped under the initiative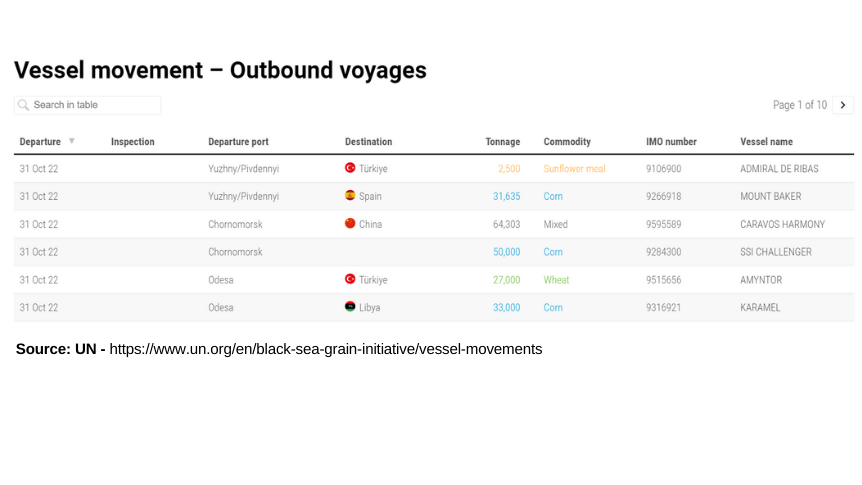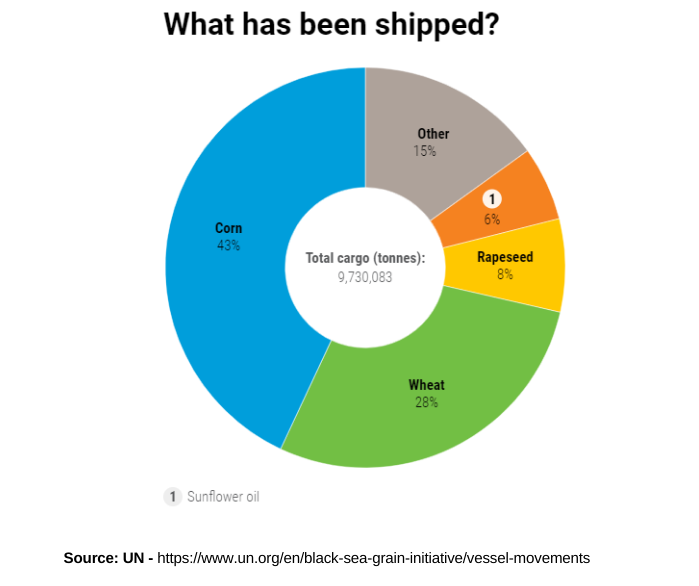 YOUR VESSELS, OUR PORTS
Do you have a vessel in Ukraine and need someone who will help you navigate this situation?
Contact MasOceans SA and we shall demonstrate why our motto is 'local means committed'
Book a port with Martaxelle Erussard | martaxelle@masoceans.com | +41 (0) 22 552 00 51